Welcome to Fiesta Nissan
About Us

Open Today!

Sales:

8:30am-9pm

| Call us at: (956 253-7755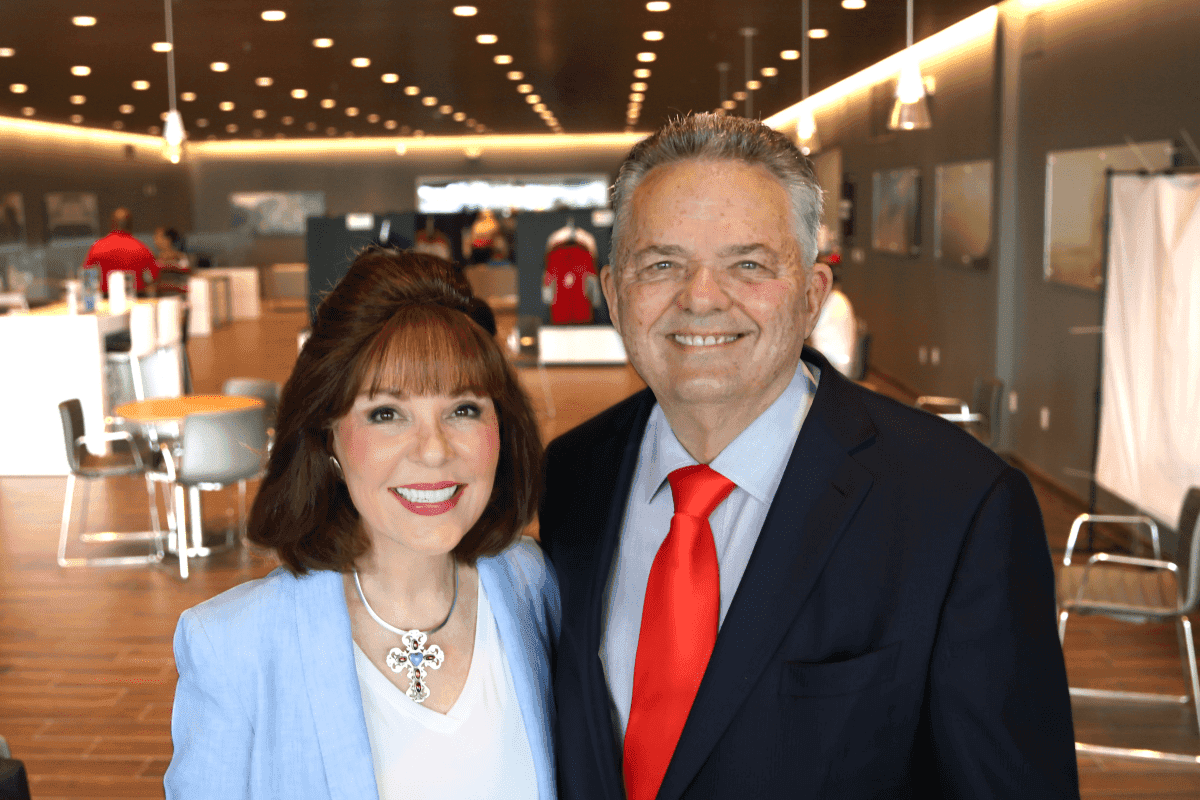 At Fiesta Nissan, we are proudly part of the Bert Ogden Family of Dealerships. If you are unfamiliar with us, then now is the perfect time to learn about us. We may be a large organization but each one of our dealerships, including Fiesta Nissan, has a specific community focus. You will find us participating in local fundraisers, supporting area schools, and so much more. We are even helping to build an area stadium. It's a good feeling to shop for a car at a dealership that cares so much.
Just because we are located in Edinburg doesn't mean that we only serve the people in our immediate community. Though we love helping our immediate friends and neighbors, we also love introducing Nissan to customers in all the surrounding areas. We work with a wide variety of customers all throughout South TX, and we frequently help people from Mission, Harlingen ,McAllen, San Juan, Brownsville, and countless other cities and areas.
There are cars, and then there is Nissan. Nissan has a long and storied history, years in engineering-heavy racing, and experience in making some of the most eye-catching cars that ever saw the light of day out on the street. Now you can have your own Nissan. Whether you want a sedan, compact, or the immensely popular crossover, Nissan has the right solution. At Fiesta Nissan, you will find all of your favorites including Sentra, Altima , Versa , Rogue, and more. We even have the Nissan Frontier pickup. Find your Nissan today at Fiesta Nissan.
Not looking for a new vehicle just yet? Hoping to find something used? Then let our dealership provide the solution. We have an extensive used inventory that you will have to see to believe. We have a huge variety of brands here too, but if you're still looking for a Nissan vehicle, then you will be happy to know that we have plenty of those too. We even have a great selection of Certified Pre-owned Nissan vehicles that come with a wonderful warranty. Browse through our inventory online right now to see all that we have to offer in Edinburg.
AT YOUR SERVICE
Our service department is open and we have taken additional precautions to ensure your safety. If you have an appointment for service and would prefer to use the "after hours" key drop - this option is available to you anytime if you wish. Please be sure to include your contact information upon drop-off and a member of our staff will contact you regarding the service status of your vehicle. We also offer maintenance home pickup services, where we can pick your vehicle up and return it to you following the completion of service. We know that vehicle repairs or maintenance may not be at top of mind at this time, but if your vehicle is in need of service, you can conveniently schedule service below at a time that works for you from your phone, computer or tablet.
Schedule Service
HAVE AN APPOINTMENT?
We've taken additional steps to ensure the health and safety of our valued staff and customers; including the sanitization of the showroom and other areas of the dealership. However, if you would prefer to complete your vehicle purchase experience without coming to the showroom, our staff is eager to offer different options to ensure your comfort, health and convenience, including:
VIRTUAL TEST DRIVE
An immersive, virtual test drive experience that allows consumers to experience the dealership or vehicle from the comfort of their own home.
HOME DELIVERY/SERVICING OPTIONS
Let us come to you! We are proud to offer home delivery for vehicle purchases as well as valet style test drives. We also offer home pick up and drop off servicing options. Contact us to discuss virtual or home test drive or purchase arrangements that are convenient and simple.
ALL DIGITAL CHAT & ONLINE ENGAGEMENT
We offer a variety of ways to engage with our helpful and professional staff. If you have questions, would like to discuss the purchase of a vehicle virtually or have any other concern, we offer a variety of ways to engage with our staff either online, over the phone or through video. Reach out to us and we can determine which method of contact works best for you!
We are honored to serve you and your family. Please feel free to call or email us if you have any questions or concerns.
Contact Us
CDC CORONAVIRUS GUIDELINES The CDC has provided resources on what you need to know regarding COVID-19 at CDC Information on COVID-19.
Visit CDC