Buying vs. Leasing | Edinburg, TX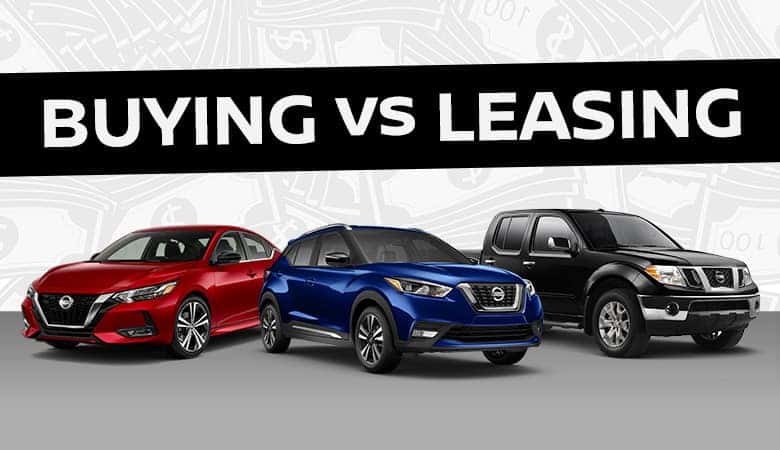 There is nothing quite like driving home in a new vehicle. We love to deliver that experience to residents of Edinburg, Mission, McAllen, Weslaco, and surrounding areas — and we make it easy with multiple options: buying and leasing. If you're more comfortable shopping online, take advantage of our new Express Checkout, which allows you to buy or lease a new Nissan model entirely online and schedule at-home delivery.
Not sure if you should buy or lease? Check out the pros of each below.
Buying Benefits
Buying a vehicle means you agree to pay the full price of the car, truck, or SUV. While that manifests itself in a sizable down payment and large monthly payments, the vehicle is yours to do what you want with after it is paid off, meaning you can continue to drive for years to come with no monthly payment. And when you are ready for a change, you can sell that vehicle privately or trade it in to a dealership — and pocket the money.
Buying also frees you of any mileage restrictions and allows you to customize your vehicle as you see fit. A cost disadvantage, however, is that you're responsible for all repairs and maintenance when the warranty expires.
Leasing Benefits
Leasing is seen often as the more economical option. Because leasing means you simply rent the vehicle for a set number of years, you don't pay the full price of the car, truck, or SUV. That translates into lower monthly payments and — if you're lucky — no down payment. Leasing also means you don't have to worry about expensive repairs because the vehicle stays under warranty the whole time.
When the lease ends, you will have to lease or buy another vehicle. However, this presents itself as an opportunity to always have the latest entertainment and safety technologies, which is a great deal.
---
Contact our finance experts to learn more about the benefits of buying or leasing a new Nissan from Fiesta Nissan in Edinburg, Texas.